Matthew J. Taylor, PT, PhD, C-IAYT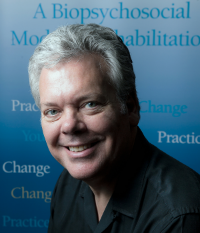 I believe we as health care professionals must step up to claim the full power of our vocation in bringing healing to our communities and society.
I believe the vocation of rehabilitation is sacred work that ought to enliven all of those involved, while fueling creativity and sustainable outcomes.
Individuals and institutions should be emboldened by their experience in rehabilitation to change what needs to be changed to make their lives and their communities more fit to live in.
I am dedicated to working with you in order to foster dignity, compassion and the fullest potential of the practices of rehabilitation now.
Dr. Taylor's:
Institute      Clinic     CV      Publications      Quoted In
Yoga Therapy               Textbook on Creativity